Professional Profile
Oversee 167+ full-time and part-time faculty, learning support specialists, directors, program coordinators, managers, intervention specialists, academic success coaches, support coaches, peer mentors, tutors, supplemental instruction leaders, federal work study students, and administrative assistants.
Restructure the First-Year curriculum based on concepts of self-determination and a growth mindset, purpose, and a sense of belonging.
Authored the MAP Workbook or My Aspiration Plan for all classifications of students.
Plan, schedule, budget, disperse scholarships for Act on Ideas and Honors programs
Oversees PK-20 initiatives.
Established and named the Academic Center for Excellence (ACE)
Established the ACE Transition Program for transfer and first-time new students
Established the ACE Priority Program for at-risk students
Chair, University Honors & Undergraduate Research Programs
Chair, Act on Ideas research
Chair, Dean's Advising Council
Oversee Advising & Retention Office 
Oversee ACE Academic Support
Oversee Athletes advising
Oversee Developmental Education and Co-requisites
Oversee all Signature Courses, Summer Bridge Programs
Oversee the Multidisciplinary Baccalaureate degree
Provide PD for all new and current faculty on High-Impact Teaching
Professor and Program Coordinator of Special Education 
** Recipient of University Exemplary Faculty Award
Taught upper-class elementary and secondary teacher-candidates—Hawaiians and Pacific Islanders; Southeast Asians; mainlanders

Program Coordinator, Special Education CAEP & AAQEP

Board of Directors, CEC (Council for Exceptional Children)

Founder & Executive Director, PACE (Parents as Advocates for Change in Education)

ESSA State Program Reviewer, US Department of Education

Advisory Council, Oxford Education Research Symposium

Principal Investigator, Harold K. L. Castle Foundation Grant, Hawaii

Senior Advisor, University Accessibility Advisory Council

Professional-Chair, Community Children's Council, Windward District, Hawaii DOE

University Competency Accreditation Committee, WASC

Speaker Bureau, Fetal Alcohol Syndrome Association

Past-President, Phi Kappa Phi Honor Society

Collaborator, LDAH (Leadership in Disabilities & Achievement of Hawaii)—Office of Special Education (OSEP), U.S. Department of Education

 
Special Assistant to Vice Presidents on A.I.D.E.–Access, Inclusion, Diversity, Equity.
**504/ADA Compliance Officer
Chair the University Accessibility Advisory Council

Chair the University Diversity Committee

Serve as a resource to the President's Council and key auxiliary teams in responding to emerging issues, exceptional cases, and challenges impacting campus' ability to effectively carry out A.I.D.E. efforts.

Serve as an internal and external liaison in supporting and advocating for proactive policies, procedures and systemic improvements that remove barriers to students and employees.

Maintain policies to align with institutional, accreditation, and Federal regulations involving 504/ADA, Title IX, EEOC, and OCR.

Develop standardized incident management practices, including complaint reporting, investigation, conflict of interest, crisis management, grievance protocol, and discriminatory allegation involving students, faculty, and staff.

Develop and implement staff and faculty training in support of A.I.D.E. competencies and audit compliance initiatives.

Provide leadership, coordination, consultation, assistance, strategic oversight, and training regarding in all matters related to A.I.D.E.

Provide assistance to Disability Services and Human Resources in delivering reasonable accommodations to students and employees by ensuring policies and procedures meet required standards and legal guidelines.

Consult and train supervisors in formal and informal handling of discrimination complaints.

Collaborate with Human Resources and Equity and Title IX investigators to develop investigatory process that meets university policies and federal regulations.

Interpret policies regarding 504/ADA and other disability-related legislation with offices (e.g., Dean of Students Office, HR, Events & Outreach, Food Services, Risk Mgt, Facilities Mgt, Library, and Campus Planning)

Update the list of current 504 deficiencies in physical facilities. Work with auxiliary units on correcting barriers in facilities.
Education Specialist in Professional Development 
Fairfax County Government, Virginia
Department of Family Services, Office for Children & Institute for Early Learning
County Consultant, Curriculum Evaluation and Learning Outcomes

Complete evaluation of Early Childhood standards for county preschools

Provided training for county on research-based practices

Parent consultant and disability specialist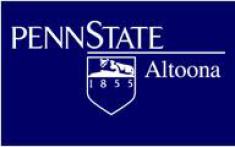 Associate Professor of Special Education 
Division of Education, Human Development & Social Sciences
** Recipient of Teacher-of-Honor Award, International Education Honor Society
** Excellence in Student Advising
** Speaker Specialist & Expert, appointed by the U.S. Dept. of State, Bureau of International Programs
Senior Fulbright Specialist—Turkey

Senior Fulbright Scholar—Qatar

Fulbright Hays Fellow—Qatar

First Honorable Visiting Scholar—Taiwan

Taught undergraduate elementary and secondary teacher candidates

Doctoral Faculty Advisor

Research advisor for graduate candidates in the Department of Vocational Rehabilitation

Chair, Faculty Senate Research

Chair, Senate Faculty Affairs

Chair, International Committee, Kappa Delta Pi, International Education Honor Society

Chapter President, International Education Honor Society

Chair, International Committee, Headquarters of Kappa Delta Pi
Senior Fulbright Scholar—Qatar
Senior Fulbright Specialist—Turkey
Fulbright Hays Fellow—Qatar
2014—Appointed U.S. Speaker Specialist on Disability and Inclusion by the Department of State Bureau of International and Information Programs 
Associate Professor of Education Administration & Special Education 
Department of Professional Programs — Full Doctoral Rank
Taught graduate school administration candidates and teacher candidates—Majority Hispanics

Supervised doctoral candidates as Graduate Faculty

Co-Chair, First-Year Success Initiatives

Chair, University Technology Committee

Chair, University Code of Honor

Principal Author, Graduate Handbook, School of Education

Executive, Faculty Senate Secretary
Assistant Professor of Special Education (2003 – 2005)
Dowling College, New York
Taught graduate teacher candidates
Coordinator of the National Council for Accreditation of Teacher Education (NCATE)